OUR OFFICE IS OPEN 5 DAYS A WEEK

Office Hours:
Monday- Friday 8:00am-5:00pm

Office Location:
3969 Fourth Avenue #300 San Diego, CA 92103
click the link above for a GOOGLE MAP

Contact us for an appointment at myneweyes@hotmail.com Leave an email message and we will contact you.

This office is conveniently located in the Hillcrest area of San Diego near Scripps Mercy Hospital.

There is easy access to this office from freeway 8, 163, and 5.

Local surface streets include Washington, University, 4th & 5th Avenues.

If you take the city bus, use route 1, 3, and 25 BUS SCHEDULE INFO

PARKING: Use the SECOND entrance with black iron gates on LEFT just past the palm tree. FEE: $1 with office validation, otherwise $3 (per building owner's rules)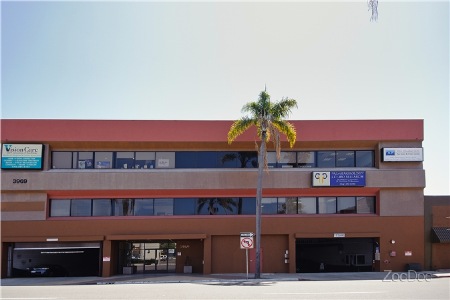 Dr. Gualtieri performs surgeries at:

Scripps Mercy Surgery Pavilion
550 Washington Street 101
San Diego, CA 92103

http://www.smspsd.com